Myths about parking
There are many myths and prejudices about parking and parking surveillance. Here we have listed a few that we usually meet. Can we challenge yours?
Our parking attendants work on commission
Aimo Park follows the salaries stated in the collective bargain agreement. There is neither remunerations nor commissions in our parking attendant's salaries.
Our parking attendants try to not be seen
Efficient surveillance is equal to being visible in the parking areas. It is a prerequisite to get everyone who parks in our parking facilities to respect the stated rules for parking. Therefore, we label the Aimo Park cars with our logo. Our parking attendants carry the Aimo Park uniform, approved by the Swedish County Administrative Board. This clearly indicates that we work with parking surveillance.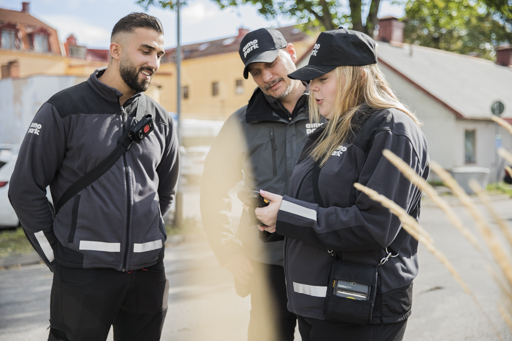 Parking should be free of charge
Someone always pays for the parking offered by society. Where parking is free of charge, the Swedish taxpayers or property owners pay for the operation and maintenance of the parking facility. Regards to parking controlled by fees, the ones in need of parking pays for the time they chose to park. The demand, location and quality of the parking control the tariffs. Parking customers decide for themselves where they wish to park and which service they want to pay for.
Aimo Park own and control all of their parking facilities
Aimo Park is the largest manager of parking facilities in Sweden. However, property owners, cooperative houses, councils or county council always contract Aimo Park. Our contractors and Aimo Park conduct the tariffs and regulations of the respective parking facilities, as part of our partnering contracts.
We issues incorrect control fees on purpose
Aimo Park follows a meticulous quality process in order to avoid issuing incorrect control fees. We consider parking surveillance important, a task demanding a thorough and correct routine. When we survey a parking facility, we ensure that rules and regulations are followed. Therein lies the prerequisites for easy parking.
Should you, despite the quality process, consider a control fee to be incorrect, you can appeal. We will scrutinize your case and conclude if we can or cannot dismiss the control fee. You can also get help and information regarding parking rules, thus avoiding getting a control fee in the future. During the time we deal with the case, you do not have to pay the control fee.
Society does not need parking surveillance

Should there be no parking surveillance, the traffic situation would look different to how it is today:
Incorrectly parked cars would block the streets
Emergency vehicles would risk being blocked
Parked cars would be blocked by incorrectly parked cars
Rented parking spaces would be used by unauthorized drivers.

We tows cars away
Aimo Park never tows away cars – the council only has this authorization. Nevertheless, Aimo Park can ask the council to tow away a vehicle parked in a manner which makes it dangerous for the nearby traffic, or which an unauthorized vehicle occupies a parking space rented by a paying customer.
Private parking is unreasonably expensive

Demand controls the parking fees. It costs more to park in attractive areas than where there is a lower demand. In general, Aimo Park offers parking in attractive areas, which effects the rent of the parking spaces. Should you wish to pay less, parking outside the most central areas and continuing the journey by public transport is an option.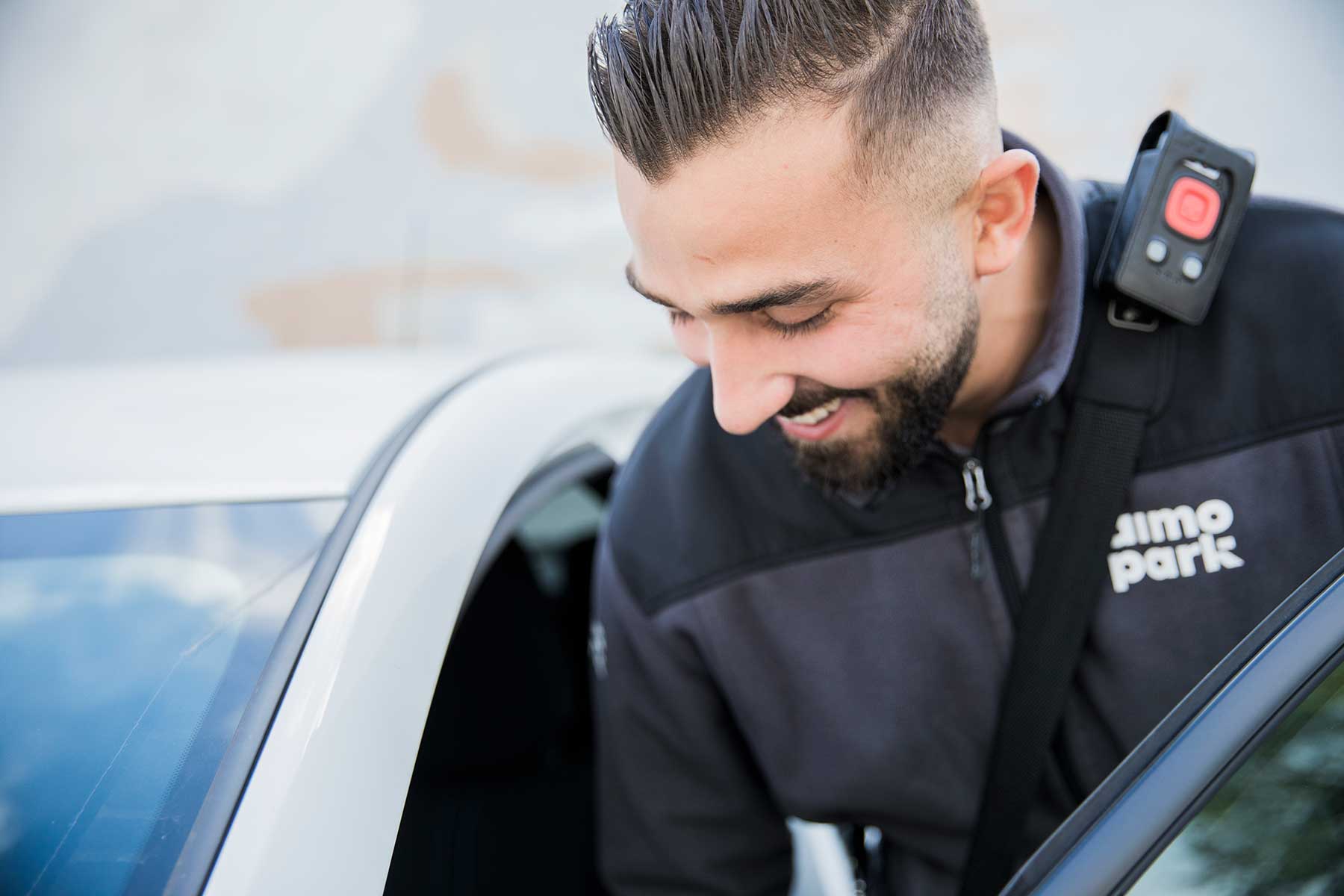 This is how we really work
Our goal is that all customers should follow the stated rules of our parking facilities, as well as paying the fee it costs to use the parking spaces. In this way, we set the basic conditions for accessible and trouble-free parking.
We work according to the the following routines:
Signing every parking facility according to the Swedish laws.
Training our parking attendants according to the program by the Swedish Parking Association
Issuing control fees with a so-called Personal Digital Assistant (PDA). The PDA conducts controls before issuing the control fee. For example, the parking attendant has to enter both the registration number and make of the vehicle. The PDA checks the Swedish car registration – an indexation of cars registered in Sweden - to ensure that the information about the car is correct.
Issuing control fees only after the designated surveillance time has passed.
Documenting the control fee, in most cases, with photographs taken from differing angles. This to avoid misconceptions regarding the issuing of the control fee.
Other services we provide is:
When maintaining a parking facility, as well as operating the parking area, Aimo Park provides:
Regular cleaning, snow clearance, sanding and general maintenance
Well-functioning lighting
Surveillance cameras in many of our parking facilities
Staffed Customer Service
Security surveillance
All this adds up to what we calls quality. This ensures that you are safe when you park with us.
Aimo Park ensures quality by:
Providing parking customers with clean and safe parking facilities, since your car is an expensive commodity.
Surveying our parking facilities to ensure that parking customers follow the rules and regulations. For example, should an unauthorized car use the parking space you rent, we will assist you.
Keeping roads and driving lanes free on our parking areas, ensuring that emergency vehicles have free access, should there be an accident.
Assisting our parking customers regards to parking rules and always keep updated information about new signs.
Having a designated department which deals with appeals of control fees, should you consider that we have issued an incorrect control fee. Officers with special education on parking rules and signing will scrutinize your case.
Keeping parking attendants, who only wear the Aimo Park uniform and drive our labelled cars. We are visible, and sometimes that is enough to keep order in a parking facility. Our parking attendants are happy to answer any questions you may have regarding parking.
Supporting landlords, such as property and landowners, to maintain parking facilities. We create value by keeping the parking environment smooth.
Maintaining renting of parking spaces and administrating parking permits for cooperative houses and other landlords.